High Quality, Ethically Sourced Materials
Your Satisfaction is Guaranteed
Why choose Mirage Woodworks?
We offer a high-quality product that is built to last through many years of use.
We are a small shop with hands on ownership with big shop equipment to achieve your designs.
Customers choose us because we offer personal touches and offer endless customizations.
We manufacture all of our products in house and when products need to be outsourced we look at local first.
Why are we different?
We offer unique products such as Paperstone Countertops which are made of recycled paper.
We use top grade hardware and slides in our cabinets and use CNC technology to get precise fabrication right the first time.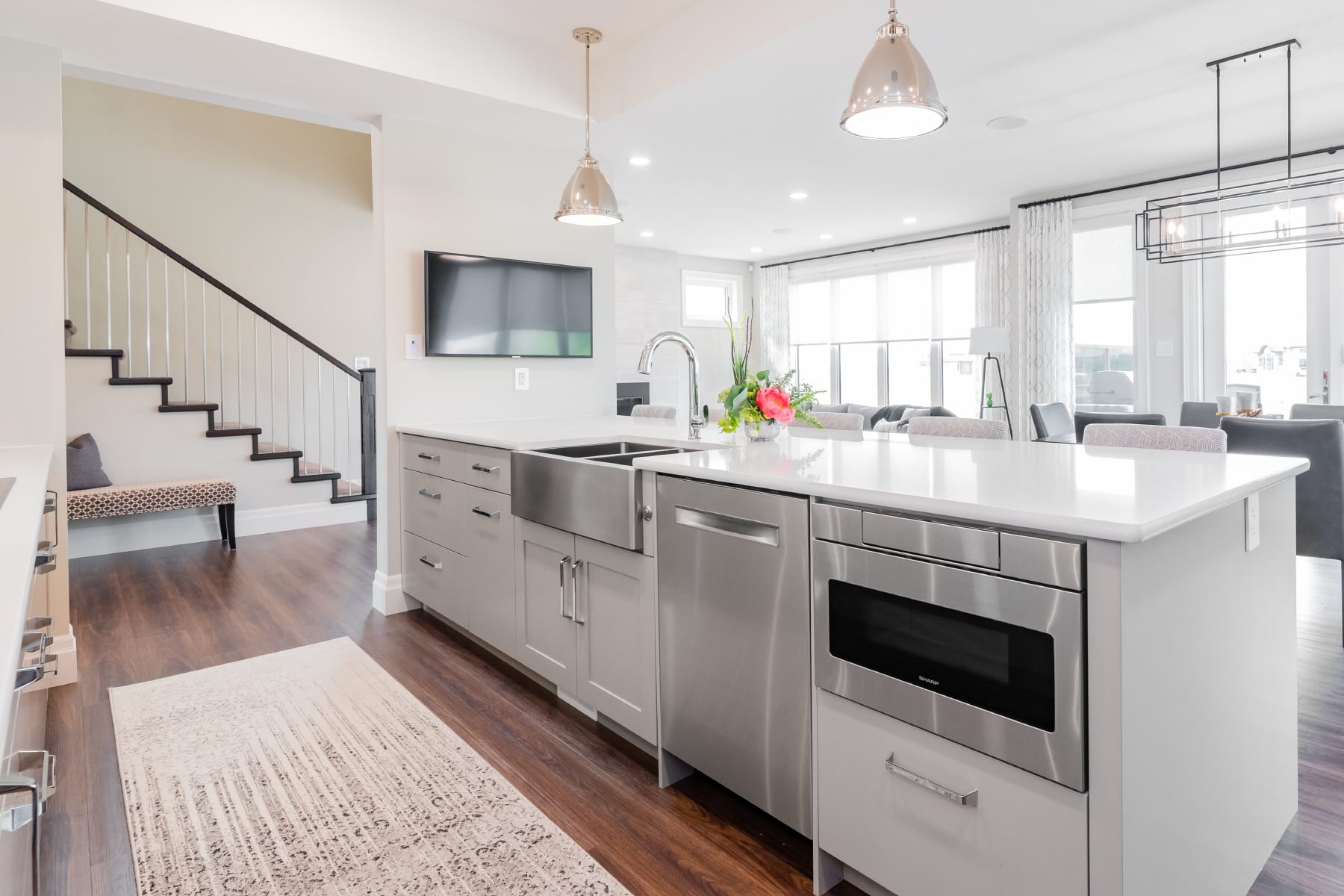 *by appointment only*
Meeting with our sales manager will allow you to discuss basic information, review your floor plans, drawings, have your questions answered, and give you the chance to browse our products.
If you are not able to come in, which many of our clients cannot as they live out of town, you can skip the first meeting and email your measurements, drawings, and pictures to info@miragewoodworks.com
It is a computer program that allows our clients to see their projects in a three dimensional format. It is a drafting program that is specially designed for drawing cabinetry. It shows the details of the project including the style of doors, drawers, countertop colours, and appliances.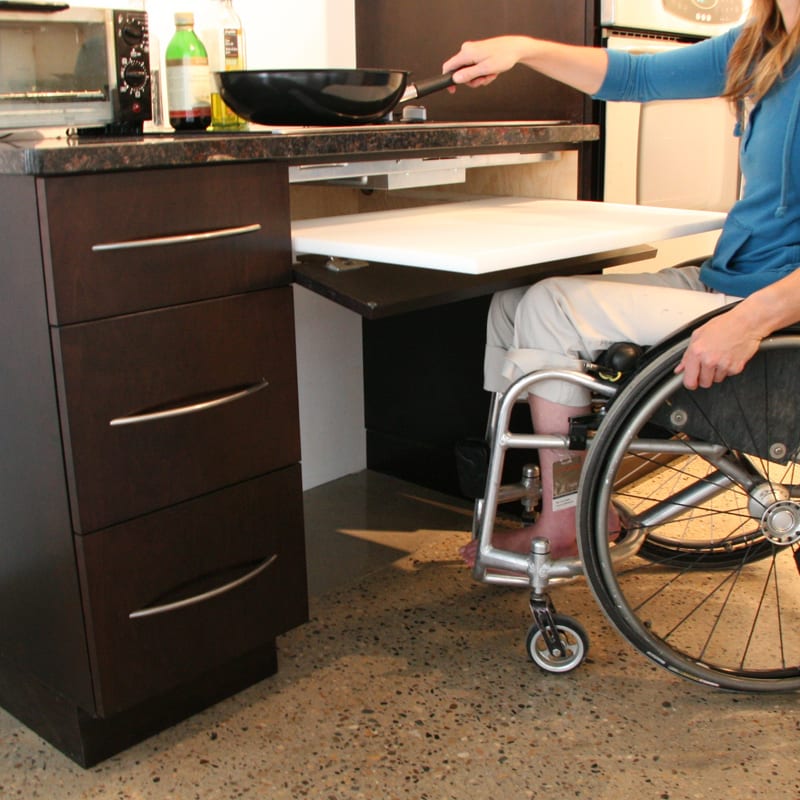 Mirage Woodworks is pleased to provide a registered Occupational Therapist for free consultation on Universal Design.
Universal Design means designing all products and spaces to be usable by all people to the greatest extent possible. To simplify life for everyone, benefiting people of all ages and abilities.
Open Hours
Monday—Friday: 8:00AM-5:00PM